Audio / Visual Facilities
Syresham Village Hall New Audio/Visual System
Our new Audio/Visual system has been recently installed and designed to be as simple as possible, for all levels of expertise, so that anyone can play audio through our speaker system and easily adjust the volume, using any device such as a mobile phone, ipad or laptop.
We also provide easy connection to our state of the art projector, using your laptop, ipad or phone. A remotely controlled screen is available. For anyone who knows about Apple TV, we have it available via the projector by connecting the Apple TV unit.
We also can provide a radio hand microphone that is wireless and simply needs to be switched on at the bottom and the volume adjusted. We also have a radio lapel radio microphone, that is set up and ready to use, after switching on at the bottom of the transmitter. Anyone who prefers their own mic, can easily plug it into our system, with cables we can provide.
We supply a variety of cables and adaptors to connect your various devices, but always check with us, if we have the particular adaptor or cable for your device, as it  would be impossible to cater for every make of device available. We can cope with most popular devices though.
All the instructions, on how to use our system are below. Basically connect your device into the approprate socket and adjust with the corresponding knob.
Please feel free to ring the contact number at the end of the instructions, if there are any problems.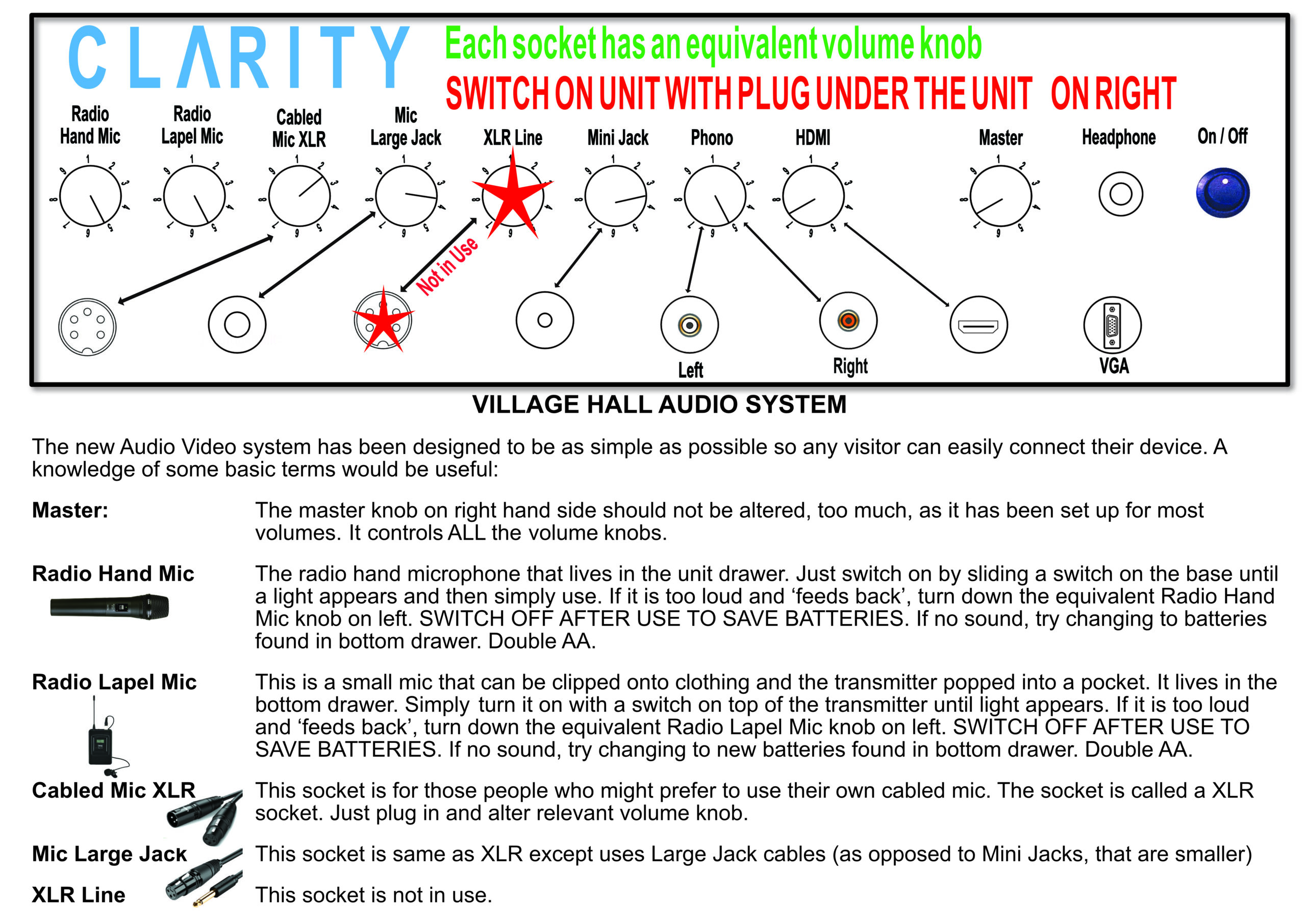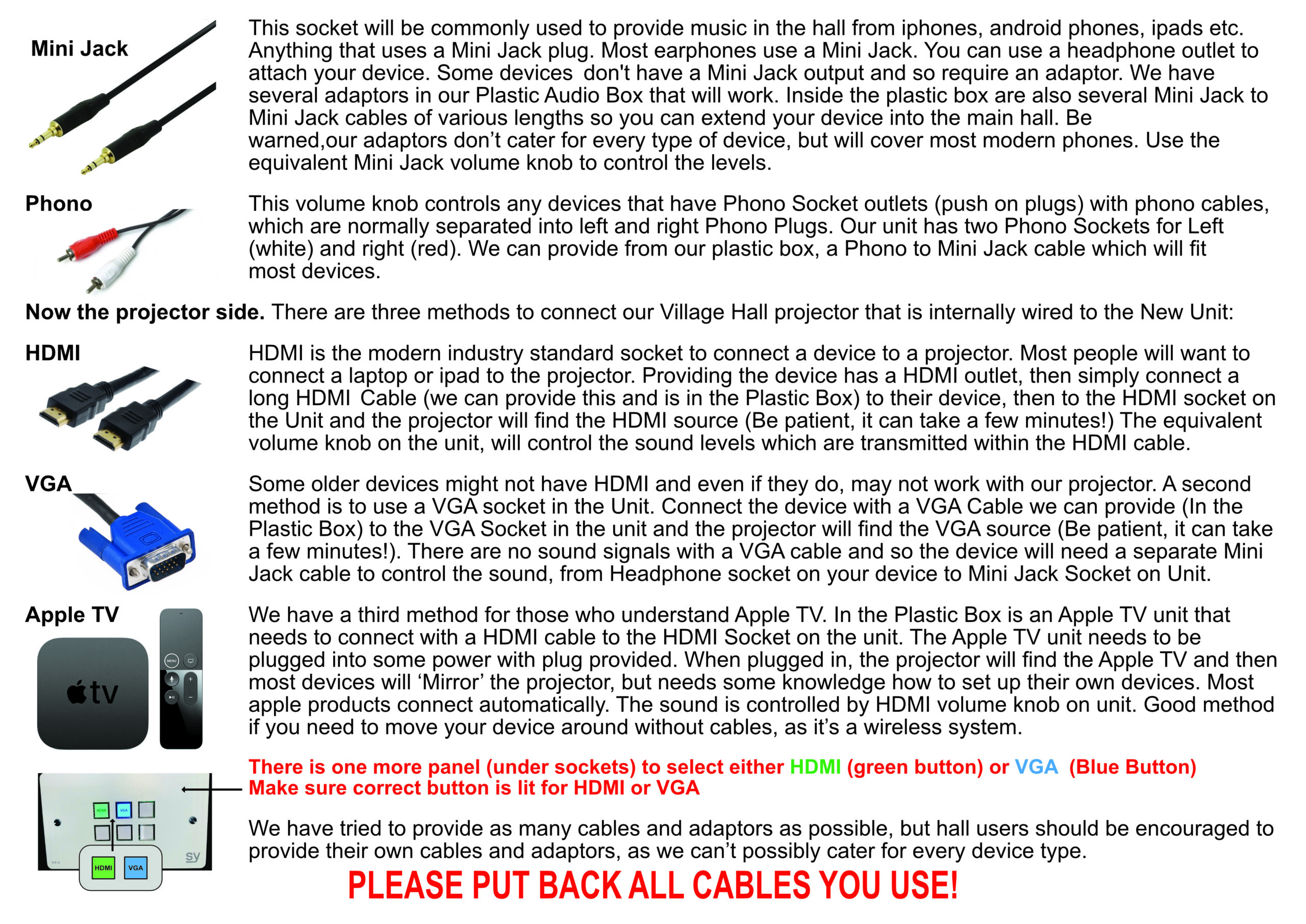 Want to book the hall?
Go to our Booking Page via the button